Tadaaa! The second installment of this mildly exciting feature. These are the five things that I am craving in my life right now...
ONE.
NW3 Cut Out Desert Boots, £143, asos.com
Basically, these shoes finely tread the line between brogues (which I want but can't really see lasting that much longer in terms of a trend) and the MEMORY/Woven Ankle Boots that Topshop are putting out at the moment. The cutout makes them infinitely delicate and feminine, but they have a lovely hardiness about them which is a plus point considering the upcoming winter months.
TWO.
Multi Pocket Waistcoat, £10, Warehouse
Agin, this is a nice alternative to a quite sought after item. The gillet, especially the infamous Jack Wills sort, have been dominating the shoulders of girls in my common room this term so far; in my (pretty uninformed) opinion, a layered waistcoat like this would look just slightly nicer and different to everyone else. Oh, and umm, the price is amazing!
THREE.
Cheap Monday Coloured Jeans, £31, asos.com
I'm looking for some coloured jeans and these do more than tick the box. They're subtly coloured and completely inoffensive, but they are still just that little bit out there. The basically nude colour also means that they will go with nearly everything as well :)
FOUR.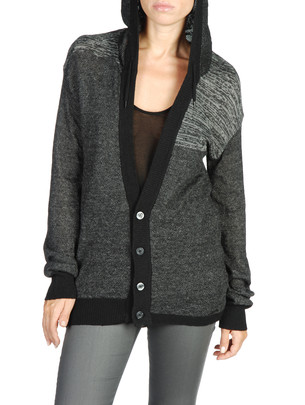 Morelly Lightweight Knit, £170, Diesel
This cardi fits like a mans cardi, which is something I really love in knitwear - it lends to a more laidback, simple sort of style. The hood was the detail that secured it for me however, because its a twist on a classic item. How many hoods do you usually see on a cardi?! Ahh, knitwear. It really is the thing I love most about winter.
FIVE.
Rita Knit, £179, Desigual
Oh, my god. Not that I would necessarily wear this item, I do think its amazing. The colours, the texture, the patterns, the buttons, everything! Probably best worn undone, as the neck isn't my favourite thing ever, but as an item in its own right this jumper is amazing. Completely amazing.